Raise Your Hand If You Want To Make Money
With Your Own Internet Lifestyle Business
While Making A Difference This Year!
A Lot Of Lives Are Going To Change in 2015!
As You Now Know, Building a Successful Business, Requires 3 KEY Ingredients:
Product that is making you money in under 90 days and a system to hold you accountable for marketing it.
A plan for how your product (and the customers it generates) fits into achieving your vision for life, the good you want to do in the world, and your entire business.
LEVERAGE — Understanding the Art of Leverage in life and business is the difference between what your business did last year and what it's capable of doing in the future.  Every single one of the most powerful, effective, and happiest people on Earth understand one thing well.  And that's leverage.
Between us, Gina, Ken, and myself have decades of experience in profitable companies while living lives that are fulfilling and productive.
And we've discovered over the years that most people set themselves up in the completely opposite order for business success.  They plan their businesses, then spend whatever time is left over for life and service.
The Fatal Flaw:  There's never any time left over for life or charity when you plan the business first.
Your business MUST work around what you want out of life and the legacy you want to leave behind.  Only then will balance come into the equation. And only then will the success you've been chasing all this time finally fall into place.
This package will set you on the path of success with the goals of quick results while building a real business that provides financial abundance while you live the life of your dreams!
Sounds like too much to ask for?  We believe it is the very least that a life well-lived has to offer.
TotalPreneur Results Club Includes...
Complimentary All Access Pass to the High Impact WebTV Production MasterClass.
Your Own Featured Quarterly Column in "TotalPreneur™ Magazine
Interview on The TotalPreneur™ Show
Supreme Accountability
Your Italian Bullseye Compass Session Call
Potential Co-Hosting Opportunity on a WebTV Show
Access to the Google+ Results Club Community
Access to weekly sessions at 8pm est on Tuesday nights
Motivation to Profit Membership Includes:
All 45 lessons in streaming video, mp4 Format
All of the "Action Steps" from each of the lessons in downloadable PDF format so that you can complete each one, step-by-step.
Access to All of the Weekly Webinars LIVE on Wednesdays at 4pm eastern.
Access to the mp3 Downloads for All the Calls So You Can Review the Material Any Time You Want
Ultimate Done For You Project Management & Productivity Software
Imagine having a Project Management System that includes tasks for ALL that you need to do to build your business:
Setting up your social media profiles & pages
Posting Content that leads back to your money pages every day
Setting up your website
Creating higher priced products to fill in your product line
Doing joint ventures to sell your products
Doing product launches
Imagine having your Project Management System include training for whoever is responsible for doing things, on a task by task basis!
Setting up a page on Facebook
Setting up a page on Google+
Setting up WordPress
Adding Google Analytics to your site
Setting up a webinar
Imagine having a platform that can pay your JV Partners and Affiliates INSTANTLY — whether you are using PayPal OR a Merchant Account. Nothing like this on the internet and our very own proprietary instant split pay system!
TOTAL RETAIL VALUE: $3,652
YOURS NOW FOR ONLY: $1,597
YES! I am ready to get started right now and finally discover how to create my Ultimate Lifestyle Business!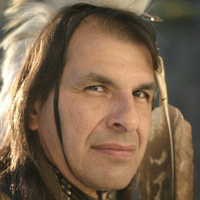 Chief Robert Talltree, HowToLiveOnPurpose.com
[engage_testimonial_single image="7403″ style="2″ name="Jamie Herring"]
The 1-on-1 session I booked with Ken provided me much enlightenment. I was starting with a wee idea and Ken helped me refine it to what has the potential to become a full-blown business. He quickly picked up on my strengths and gave me a game plan for building a business around them. I'm looking forward to more training, incite and individual attention from Ken with the Pathfinder membership. Thanks Ken for pulling me out of the vicious cycle of wasted time and energy and towards a business I can be proud of.
[/engage_testimonial_single]
[engage_testimonial_single image="13271″ style="2″ title="Sydney, Australia" name="Nadine Raes"]
I recently joined Ken's family and have not looked back. Yes, I say family because Ken is like a father to us all. He tells you off when you don't have your act together and is always looking out for your best interest. He goes out of his way to over-deliver and is always ready to help you and take your business to a higher level with his awesome suggestions. With some courses all the people see you as is dollar signs. Once they have your money, they do not really care about you. Ken is completely different. Joining Ken's group is like joining a big loving family which always looks out for your best interest and pushes you further than you could have imagined. All I can say is join the family and if you do the work you will never look back.
[/engage_testimonial_single]
[engage_testimonial_single image="6568″ style="2″ title="www. AlignWithYourPurpose.com" name="Aline Boundy"]
Ken has such a wealth of experience in all things marketing, that he is able to look at any challenge or scenario you may be in the middle of and step back to give you the bigger picture. For me this is invaluable, as it's so easy to get stuck in the details when you are new. He has a huge amount of detailed knowledge about any kind of business question you might ask him, and on top of this, he makes it all fun! I wish I had known him three years ago when I was starting out!
[/engage_testimonial_single]